ULI Learning
Foundations of Pro Forma Modeling
Online: On-Demand Course
Foundations of Pro Forma Modeling
Developed for students and professionals new to the real estate industry, this course will guide you through the steps of developing a pro forma. You will hear about the general purposes and uses of this tool, and then you will walk through examples from the simple to the more complex. This is a great way to learn about a pro forma if you have not used one yet.
Overview
In the process, you will see the financial considerations that matter in the various phases of a real estate development project from valuation, to costing a development to lease-up and exit. You will have the opportunity to understand technical terms common in real estate such as "comparable," "cap rate," and "hurdle rate" in a practical context, while walking through a real deal.
By starting with a very simple pro forma template and ending with a more in-depth version, you will be able to learn at your own pace. The pro forma is a tool that can be intimidating at first, but in this course it is made accessible through the guidance of real estate professionals who clearly explain all the data needed and how it will be used.
Developed for students and professionals new to the real estate industry, this course will guide you through the steps of developing a pro forma. You will hear about the general purposes and uses of this tool, and then you will walk through examples from the simple to the more complex. This is a great way to learn about a pro forma if you have not used one yet.
---
Learning Objectives
By the end of this class, you will be able to:
Understand the several purposes of a pro forma.
Create a simple pro forma.
Analyze a pro forma on the basis of sensitivities and assumptions.
Describe the elements of valuation and development of a real estate project.
Apply technical terms in professional real estate in context. Speak with understanding with professionals who use and depend upon a pro forma for making sound development decisions.
All content is available for 90 days from first access. For extension inquiries, please email learning@uli.org.
Topics
Finance and Investment
Pro Forma Modeling
Experience Level
This course is perfect for you if you are a student without a business background considering a career in commercial real estate or a professional working in the industry who would benefit from a comprehensive overview created by faculty and practitioners committed to creating a better built environment.
Career Stage
Undergraduate Students
Universities
Beginning Real Estate Professionals
This course is designed for those considering a career in real estate, new to real estate, or changing from one industry area to another.
Course Format
This course is available on demand online at your convenience.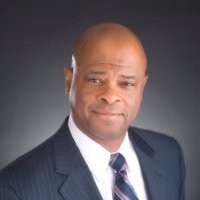 Paul Bernard
Executive Vice President, Advisory Services, Urban Land Institute
Paul is an Executive Vice President for the Urban Land Institute (ULI), a nonprofit education and research institute that focuses on issues of land use, real estate and urban development. The mission of the Institute is to provide leadership in the responsible use of land and in creating and sustaining thriving communities worldwide. Mr. Bernard manages the Advisory Services, UrbanPlan, and the Awards programs.
Prior to joining ULI, Mr. Bernard served as Vice President at Enterprise Community Partners, Inc., where he led the organization's national public-sector and community development advisory practice. Previously, Paul held several senior roles in government and the private sector, including Senior Vice President at Walker & Dunlop (NYSE: WD) where he led the company's Institutional Investment Advisory practice. He was also a Principal at MunieMae (NYSE: MMA), managing the growth and operations for approximately $1.0 billion in institutional capital.
Mr. Bernard also held senior positions at the City of Detroit, appointed by Mayor Dennis Archer as the Director of Planning and Development, and at Public Financial Management (PFM), where he was a Senior Managing Consultant for federal, state and local municipalities and public authorities on traditional and alternative financing initiatives. Mr. Bernard holds a master's in Public Policy from Harvard University, an MBA from Georgetown University and a bachelor's degree in Foreign Service from Georgetown University as well.
$i++ ?>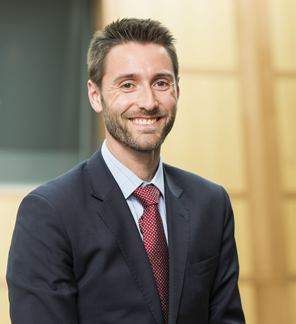 Matt Cypher
Professor of the Practice and Director of the Real Estate Finance Initiative, Georgetown University's McDonough School of Business
"Underwriting Office and Multi-Family"

Matt Cypher is Atara Kaufman Professor of Real Estate and Director of the Steers Center for Global Real Estate at Georgetown University's McDonough School of Business.
Prior to joining Georgetown, Cypher was a member of Invesco's real estate acquisitions group in 2005. While at Invesco, he was responsible for oversight of the Underwriting Group, which acquired $10.2 billion worth of institutional real estate during his leadership tenure. Cypher has personally underwritten $1.5 billion of acquisitions culminating with the purchase of 230 Park Avenue in New York, which Invesco acquired on behalf of its client capital in June 2011. Additionally, he was responsible for the Valuations group, which marks to market Invesco's more than $13 billion North American portfolio. Cypher also was a member of Invesco's Investment Committee and Investment Strategy Committee. He served as an adjunct professor at Southern Methodist University teaching courses in the real estate concentration of the university's MBA program while at Invesco.
Cypher has published in several peer-reviewed journals, including the Journal of Real Estate Research, Journal of Property Research, and Urban Affairs Review. He also has written for trade-level publications including Urban Land and The Institutional Real Estate Letter.
Cypher holds a Ph.D. and M.S. from Texas A&M and a B.S from The Pennsylvania State University.
$i++ ?>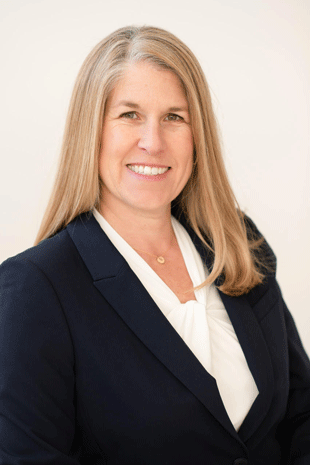 Gwyneth Jones Cote
ULI Americas President
Gywneth, who served as Bell Partners chief operating officer from 2013 until the end of 2017, was responsible for a team of more than 1,400 employees and approximately 60,000 multifamily units. Prior to her service at Bell Partners, she consulted for several years to private real estate companies. Cote began her real estate career in 1989, joining the mid-Atlantic division of Trammell Crow Residential after receiving her Master of Business Administration degree from the University of Pennsylvania's Wharton School of Business. She remained with Trammell Crow as it evolved into Avalon Properties and AvalonBay Communities. She served 15 years with AvalonBay Communities (and its predecessor companies), concluding her career as a senior vice president, responsible for property operations of 19,000 apartment units located east of the Mississippi River. She is a graduate of Swarthmore College.
$i++ ?>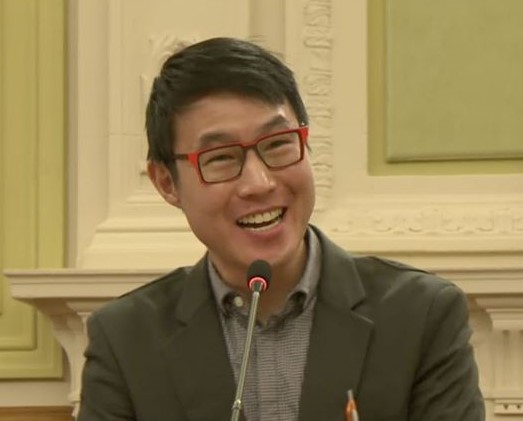 Payton Chung
Writer and Developer
Payton Chung writes about the inter-related crafts that build cities and transformative places -- namely architecture, development, finance, landscape, planning, and transportation. He has written for the Urban Land Institute, the American Institute of Architects, Streetsblog USA, the Congress for the New Urbanism, the Metropolitan Planning Council (Chicago), the Real Estate Research Corporation, and the Sierra Club's Washington DC chapter. He studied environmental policy at the University of Chicago and urban planning at Virginia Tech, is a LEED Accredited Professional in Neighborhood Development, and sees the promises and perils of planning every day as a resident of the Southwest Urban Renewal Area in Washington, DC.
$i++ ?>
Pricing
ULI Members: $295.00
ULI Members (Government/NonProfit/Academic): $235.00
Non-Members: $395.00
Components visible upon registration.