ULI Learning
Foundations of the Development Process
Online: On-Demand Course
Foundations of the Development Process
This on-demand introductory course will allow participants to learn and experience the development process from the developer's point of view. You will learn about each phase of the development process from initial site and project selection to construction, leasing, and sale.
Overview
Foundations of the Development Process is an introductory course that will provide you with information on the development process from the point of view of the developer, as conductor. Real estate development is an exciting multidisciplinary process that relies on teams of professionals with many different skill sets.
You will be introduced to the main phases of real estate development, ranging from site selection, to project visioning, to public/private engagement, entitlements, design, construction, leasing, and sale or disposition of the asset.
In the course of this exploration, you will become acquainted with many of the roles and responsibilities of professionals who are essential for the development process. For this reason, this is a good course for anyone interested in a career in real estate, but unsure which part of the business might best match their interests.
---
Learning Objectives
At the conclusion of this course, you will be able to:
Understand the real estate development process from the perspective of the developer.
Identify the roles and responsibilities of other teams that are necessary for the development process.
Describe the stages in the development process.
Identify primary risks and opportunities of development.
Describe the importance of community engagement, equity, and other aspects of ethical development processes. Appreciate the importance of sound financial decision-making for successful development.
All content is available for 90 days from first access. For extension inquiries, please email learning@uli.org.
Experience Level
This course is designed for beginning-level participants looking for foundational information and insights.
Career Stage
Undergraduate Students
Universities
Beginning Real Estate Professionals
This course is perfect for you if you are a student without a business background considering a career in commercial real estate or a professional working in the industry who would benefit from a comprehensive overview created by faculty and practitioners committed to creating a better built environment.
Course Format
This course is available on demand online at your convenience.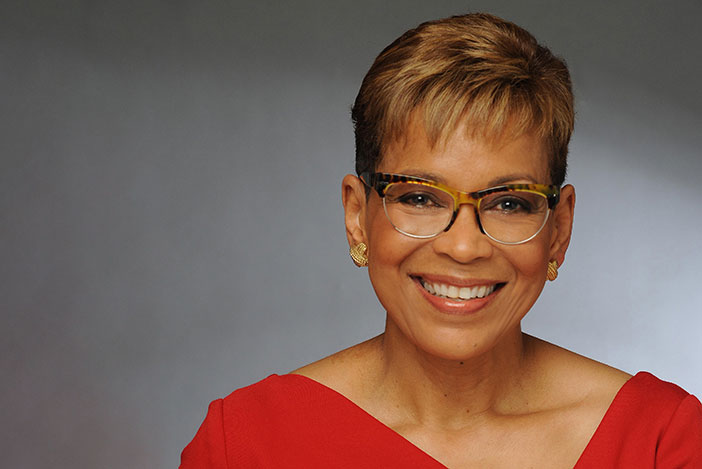 Colette English-Dixon
Executive Director, Marshall Bennett Institute & Chair of Real Estate, Heller College of Business, Roosevelt University
Collete English Dixon is Executive Director, Marshall Bennett Institute of Real Estate and Chair, Real Estate at the Heller College of Business, at Roosevelt University in Chicago, Prior to taking on this role, as of June 1, she was Managing Principal, Libra Investments Group, LLC, a real estate consulting and services firm she founded after leaving her role as Executive Director, Transactions, for PGIM Real Estate (formerly Prudential Real Estate Investors (PREI)), a business unit of Prudential Financial. From January 2008 until June 2016, she was co-leader of PREI's national investment dispositions program, which is responsible for managing the sale of PREI's investment properties on behalf of its clients. During that time, she completed the sale of more than $9B in portfolio assets, including hotels, industrial properties, apartments, office buildings, retail and land.

Prior to January 2008, she was responsible for sourcing real estate investments in multiple Midwest Region markets, covering all property types, including office, multi-family, hotel, industrial and retail properties. Through December 2007, English Dixon had received authorization for more than $2.7 billion of new investments for PREI's clients.
From 1989 through early 1996, English Dixon was responsible for PREI and Prudential General Account property dispositions and exit strategy for investment properties located throughout the eastern United States. During this period, she was involved with more than $380 million of real property sales. From 1986 to 1989, English Dixon was part of Prudential's Southern Region transactions unit, sharing responsibility for completing more than $100 million in property sales and acquisitions.
Prior to 1986, English Dixon was with Prudential's property development group, overseeing all facets of the real property development process for more than $350 million of wholly-owned and joint venture projects throughout the Southeastern U.S. Her activities included concept development and feasibility analysis, site acquisition, construction administration, asset management and project disposition.
English Dixon received her BBA from the University of Notre Dame. She earned her Masters of Business Administration from Mercer University.
English Dixon was 2011 President of CREW Network, a Past President of CREW Chicago and a Past Chair of CREW Network Foundation. She is a member of the Board of Directors and the Investment Committee for Housing Partnership Equity Trust and a member of the advisory board for AdvancedREI; she is the 2016-2019 Chair of the Purple Flight of the Urban Development-Mixed Use Council of ULI; and, a board member of the Oak Park River Forest Food Pantry. Additionally, she was Chair of the Advisory Council for the Goldie B Wolfe Miller Women Leaders in Real Estate Initiative and a member of the Advisory Council of the Chicago School of Real Estate at Roosevelt University.

English Dixon received the 2008 Conscientious Professional Award given by the Global Diversity Summit. She has also been active as a board member of Hephzibah Children's Association and the Black Alumni association for her alma mater, Notre Dame.
$i++ ?>
Pricing
ULI Members: $295.00
ULI Members (Government/NonProfit/Academic): $235.00
Non-Members and Subscribers: $395.00
Components visible upon registration.