ULI Learning
Introduction to Excel for Real Estate Professionals
Online: On-Demand Course
Introduction to Excel for Real Estate Professionals
In this course, you will learn how to set-up, navigate, and effectively use Excel spreadsheets. This course is recommended for non-finance real estate professionals who wish to obtain new, and enhance existing, Excel skills.
Overview
This course is designed to introduce participants to financial modeling and to provide participants with the skills necessary to create professional spreadsheets. The course will begin with an overview of how to use formulas and overview common built-in math, statistical, date, conditional and financial functions used in financial modeling. The course will acquaint students with multiple Excel shortcuts to allow students to learn or enhance Excel skills necessary to save time in building financial models. The course will next guide students through a construction of a basic pro-forma, focusing on the use of formulas, functions, shortcuts, and formatting. The purpose of the last session is to acquaint students with advanced Excel functions needed to build more complex Excel models. The course is taught using multiple real estate finance and investment examples, such as time value of money, loans, amortization table, and pro-forma.
---
Learning Objectives
Upon completion of this course, students will be able to:
Write formulas and perform statistical functions in Excel
Efficiently use keyboard shortcuts to navigate and complete spreadsheets
Organize, find, and edit data
Set-up and build a basic multi-family pro forma
Curriculum
This course is comprised of four modules
Module 1: Working with Formulas and Functions
Upon completion of this module, you will be able to:
Write formulas in Excel
Perform common mathematical operations in Excel
Find, use, and understand the application of math and statistical functions (e.g. SUM, MAX, AVERAGE)
Apply financial functions (e.g. PV, FV, RATE)
Use date and time functions (e.g. NOW, TODAY)
Evaluate investments with regular cash flow intervals (NPV and IRR functions)
Find data based on specified criteria, by using conditional formulas (IF function)
Module 2: Shortcuts and Excel Efficiency
Upon completion of this module, you will be able to:
Use the keyboard efficiently (shortcuts and access keys)
Use common shortcuts in Excel to manage workbooks
Use common shortcuts to move around the worksheet and workbook
Select cells and cell ranges efficiently for formatting and editing
Understand how to edit data in Excel using shortcuts (copy, cut, paste and paste special)
Organize data (e.g. how to transpose)
Module 3: Setting up Your Model and Formatting
Upon completion of this module, you will be able to:
Understand the basic layout for real estate pro-formas
Learn how to set up the model effectively
Build basic multifamily pro-forma
Fill Series
Formulas
Common functions (e.g., SUM, SUMPRODUCT)
Absolute/relative references
Format the model (e.g., highlighting, fonts, number formats, merge and unmerge cells)
Name cells/ranges and navigate named cells/ranges
Outline the data by grouping rows and/or columns
Audit formulas (e.g., trace precedents and dependents, displaying formulas)
Module 4: Advanced Excel Functions and Analysis
Upon completion of this module, you will be able to:
Work with conditional statistical operations that perform calculations on filtered cells meeting a single condition (e.g., SUMIF) and multiple conditions (e.g., SUMIFS).
Perform logical operations by using nested functions (AND/OR with IF).
Build an amortization table using formulas or using PPMT and IPMT functions.
Evaluate investments with irregular cash flow intervals (XNPV and XIRR functions)
Perform sensitivity and scenario analysis to estimate the effect of value drivers on potential investments:
One-way and two-way Data Tables with conditional formatting management
Scenario analysis
Look up a value and retrieve a corresponding value from a different column and/or row using INDEX and MATCH functions.
All content is available for 90 days from first access. For extension inquiries, please email learning@uli.org.
Topics
Finance and Investment
Pro Forma Modeling
Experience Level
Foundational
This course is designed for beginning-level participants looking for foundational information and insights.
Career Stage
Beginning Real Estate Professionals
This course is designed for those considering a career in real estate, new to real estate, or changing from one industry area to another.
Course Format
The course is eight hours long, delivered in four two-hour modules. It is available in a convenient on-demand format.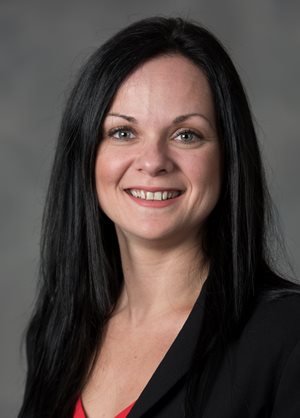 Margarita Kaprielyan
Assistant Professor of Finance, Elon University
Margarita Kaprielyan, PhD. is an Assistant Professor of Finance at Elon University. She teaches Financial Modeling with Excel and Real Estate Finance amongst other finance courses at Elon University. Her classes are designed for application of financial concepts in financial and real estate industries practice. She is also ARGUS Software Certified in ARGUS Enterprise (AE) and teaches AE software application at Elon. Her research covers investments, including mutual funds, mutual fund families, and the investor behavior towards different asset classes and asset class performance. In the area of corporate finance, she researches the topic of corporate divestment. She also serves as a private business consultant to small business start-ups, on topics such as valuation, budgeting, and operations. She earned her PhD in Finance from Florida Atlantic University in 2017.
$i++ ?>
Pricing
ULI Members: $395.00
ULI Members (Government/NonProfit/Academic): $350.00
Non-Members: $525.00
Components visible upon registration.