ULI Learning
[LIVE] Pre-Development: The Art and Science of Land Use - August 2021
Online: Live Course
Pre-Development: The Art and Science of Land Use
Overview
Many real estate developers, investors, and other landowners rely heavily on the concept of "the highest and best use" to determine what to do with a site. The reality, however, is that creating a development program – in other words determining the use or mix of uses –is a more complex process that requires a nuanced approach. By balancing the goals of the developer/investor with the specific factors influencing a piece of land, it is possible to create a unique and tailored development strategy. Through discussions of best practices and the analysis of case studies, this course will provide a look into the art and science of real estate development.

The content in this course is very similar to the content in "Applied Development: Moving Beyond Highest and Best Use" offered in February 2021.
---
Learning Objectives
Upon completion of this course, students will be able to:

Understand best practices in creating conceptual development plans
Identify key factors for success and unique site features/opportunities
Tie qualitative outcomes to sound financial strategy
Effectively manage and lead the project team
Analyze project alternatives and various scenarios
Prior to taking this course, you should have a basic understanding of real estate development, real estate finance, and pro forma analysis. If you would like to enhance your knowledge in any of these areas, please consider taking Introduction to the Real Estate Development Process, Introduction to Real Estate Finance and Investment, or Introduction to Pro Forma Excel Modeling.

All content is available for 90 days from first access. For extension inquiries, please email learning@uli.org.

Career Stage
Early to Mid-Career Real Estate Professionals
Course Format
The course is eight hours long, delivered in four two-hour live modules. Live courses will take place from 12:00-2:00pm ET on the following days:
Tuesday, August 24
Thursday, August 26
Tuesday, August 31
Thursday, September 2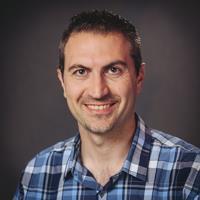 Arakel Arisian
Gazarian Real Estate Center, Craig School of Business
Arakel Arisian (AICP, LEEP AP) is a real estate developer and urban planner, with expertise in guiding projects through the various facets of real estate development process including design, entitlements, financial planning, construction and asset management. He is an advocate for his clients, developing best practices and maximizing the value of their real estate projects. As a firm believer that well-designed, high-quality projects have long term financial and qualitative benefits, he helps clients find the right balance between project cost, timing, and quality. Areas of specialization include large-scale master planning, development programming, and place making through mixed-use projects. He is an adjunct faculty member at the Craig School of Business at Fresno State, having taught finance, real estate, and economics.
$i++ ?>
Pricing
ULI Members: $395.00
ULI Members (Government/NonProfit/Academic): $350.00
Non-Members: $525.00
Components visible upon registration.