ULI Learning
Net Zero Real Estate: Renovating and Building for Profitability
Online: On Demand Course
Net Zero Real Estate: Renovating and Building for Profitability
Overview
Developed for the general real estate practitioner, this course will teach you the process of renovating existing commercial buildings, as well as greenfield developments, to a Zero Net Energy Bill and Operational Carbon Neutrality, with a very strong emphasis on the health and wellness of its occupants.
In this course, you will learn how to complete this process in a way that quantifies its profitability over renovating a building to meet minimum code. This course will provide you with the resources, methods, and materials needed to apply this methodology to your own projects, and you will learn how to assess the economic value of driving your renovations in this direction.

All Full members may access this course free of charge.
---
Learning Objectives
Upon completion of this course, students will be able to:
Understand the importance and value of the Integrative Design Process which brings all of the important project team members together at the beginning of the design process to collaborate cooperatively with all of the various design disciplines.
Convey the components that contribute to the energy use of a building's operation; what building methods and materials are utilized to reduce it, and how these are implemented to maximize value.
Understand the aspects of a building that affect the Health and Wellness of its occupants, how to design in a manner that enhances these aspects cost-effectively, and how that brings value to the building.
Quantify the economic implications of net zero design to establish budgets, evaluate targets for building performance, and inform design decisions.
Curriculum
Module 1: Starting a Net Zero Project

Introduction to Net Zero
Assembling the Right Team
The First Design Charette
Energy and Energy Use Intensity - HVAC HVAC Systems – Guest Speaker Alyse Falconer, PE, LEED AP BD+C, Associate Principal, Point Energy Innovations
Module 2: Building Systems of a Net Zero Building

Energy and Energy Use Intensity: Artificial Lighting, Building Management Systems, Plug Loads
Lighting Innovations – Guest Speaker David Kaneda
The Second Design Charette
Solar and Battery Systems – Guest Speaker Rob Hymes, Chief Development Officer, Mynt Systems
Roof and Ceilings
Exterior Design
Module 3: Construction and Non-Energy Benefits

Construction
Landscaping
Health and Wellness
Non-Energy Benefits – Guest Speaker Jeremy Atema
Module 4: Net Zero Financials

Case study: 435 Indio
Handout – pro forma spreadsheet
Tenant Benefits
Combined Benefits
Lenders, Underwriting, Financing – Guest Speaker Molly McCabe, CEO and Founder, HaydenTanner
Case study: 47951 Westinghouse Drive
Module 5: Ground-Up vs. Redevelopment for Net Zero

New Construction – Guest Speaker Andy Bush, Founder and Managing Partner, Morgan Creek Ventures
Compare & Contrast
Final Q&A
All content is available for 90 days from first access. For extension inquiries, please email learning@uli.org.
Topics
Finance and Investment




Adaptive Reuse

Sustainable Development

Design & Engineering
Experience Level
This course is designed for non-finance non-sustainability real estate professionals as well as seasoned designers and developers who wish to gain a thorough understanding of net zero real estate development.
Career Stage
Beginning

or Seasoned

Real Estate Professionals




Beginning

or Seasoned

Sustainability Professionals
This course is designed for those real estate or sustainability professionals interested in learning more about how to execute net zero development projects profitably.
Course Format
This course is ten hours long and can be completed at your convenience.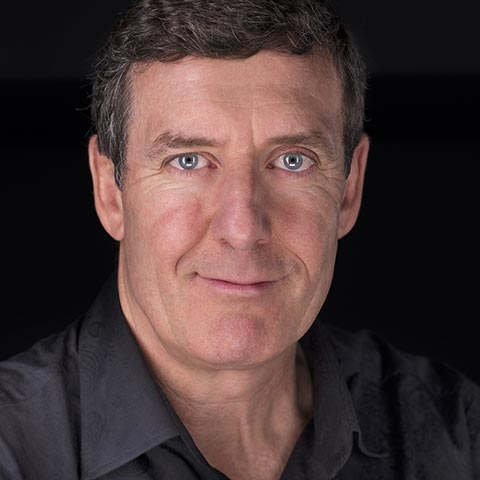 Kevin Bates
President and Owner
Sharp Development Company
Kevin Bates is president and owner of Sharp Development Company, a commercial real estate company in the San Francisco area. He specializes in sustainable developments and renovations in the San Francisco peninsula. Sharp Development Company renovates buildings to net zero energy and carbon neutrality with a very strong emphasis on the health and wellness of the occupants. The company has completed six net-zero-energy projects and is currently in the process of driving an 82,408-square-foot manufacturing building in Fremont to net zero energy while it operates two shifts in the building. These NZE buildings are 100 percent naturally daylit; use natural air ventilation, electrochromic glass, LED lighting, a sophisticated building management system along with other active and passive methods to naturally light and condition the space; and are done at a cost that is quantifiably more profitable for the ownership than a standard renovation to meet code. Bates is working to evolve Sharp's design methodologies, incorporating Kelvin-tuned lighting, power over ethernet, and outdoor solar canopies as well as various ways to bring nature into the work place.
Before focusing on sustainable developments, Bates oversaw all aspects of the development process, including obtaining entitlements, design, construction, marketing, leasing, and the placement of all debt and equity for over 50 buildings totaling over 2.5 million square feet of space. Product types included office, research and development, retail, data centers, medical, manufacturing, and industrial. He also has extensive experience in the documentation and placement of ground leases. Before Sharp Development Company, Bates worked as a commercial real estate developer for South Bay Development and as a loan officer for Union Bank. He received a BA in economics from Stanford and completed extension courses in sustainable design at UC Berkeley and UC Davis.
$i++ ?>
Pricing
ULI Full Members: $0
ULI Members: $395.00
ULI Members (Government/NonProfit/Academic): $350.00
Non-Members: $525.00
Components visible upon registration.