ULI Learning
Pro Forma II: Investment Waterfalls
Online: On-Demand Course
Pro Forma II: Investment Waterfalls
Modeling investment waterfalls is the most complex task in developing a pro forma, but it doesn't need to intimidate you. In this course, you will develop the skills to be able to produce your own investment waterfall pro forma.
Overview
This course takes you from the point of being capable of modeling a basic development or investment pro forma, to being able to model investment waterfalls in the context of advanced analytics and sensitivities testing. Develop and hone your analytical skills while learning to model investment pro formas involving multiple investors with different stakes and deals.
---
Learning Objectives
Upon completion of this course, you will:
Understand how to test your pro forma's sensitivities to avoid costly errors.
Model investment waterfalls to plan distributions to equity partners.
Analyze a complex pro forma.
All content is available for 90 days from first access. For extension inquiries, please email learning@uli.org.
Topics
Finance and Investment
Pro Forma Modeling
Experience Level
Advanced
This course is designed for intermediate-level participants who have some experience with the topic and are looking to deepen and extend their knowledge and insights.
Career Stage
Mid-Career Real Estate Professionals
This course is designed for those with industry experience who are looking to build and extend their knowledge base to progress along a career path.
Course Format
This is an eight-hour course offered in four parts. It is available at your convenience on demand. You will need a laptop computer with Microsoft Excel to complete this course.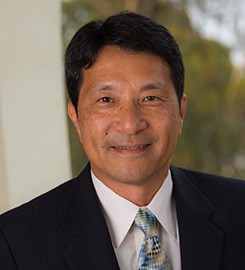 Charles Tu
Interim Associate Dean for Graduate Programs and Daniel F. Mulvihill Professor of Commercial Real Estate at The University of San Diego School of Business
Charles Tu is the interim associate dean for graduate programs and Daniel F. Mulvihill Professor of Commercial Real Estate at the University of San Diego School of Business. Before coming to USD, he taught real estate and finance courses at George Washington University and Cal State Fullerton, where he received the Outstanding Teacher/Scholar Award in 2002. Tu is dedicated to conducting applied research that helps improve real estate and business decision-making. His research agenda covers a variety of topics, including housing valuation, smart growth and the new urbanism, commercial mortgage backed securities (CMBS), real estate investment trusts (REITs), multifamily housing and retail shopping centers.
Tu has published articles in leading academic journals, and the findings of his research have been cited in major newspapers such as The Wall Street Journal, Washington Post and Atlanta Journal-Constitution.
Tu earned his Ph.D. and M.B.A in Finance and Investments from the George Washington University, and his BS in Mechanical Engineering from National Chao-Tung University. He also received the Chartered Financial Analyst (CFA) designation in 2000.
$i++ ?>
Pricing
ULI Members: $395.00
ULI Members (Government/NonProfit/Academic): $350.00
Non-Members: $525.00
Components visible upon registration.