ULI Learning
Retail Development
Includes a Live Event on 08/22/2022 at 11:00 AM (EDT)
Learning Objectives
Upon completion of this course, students will be able to:
Identify market conditions ideal for small business tenanting
Understand best practices in placemaking associated with community serving retail
Detail strategies to integrate small business needs into pro forma modeling and other predevelopment tasks
Calculate independent retail as value-add amenity, not a stand-alone profit line item
Define and analyze metrics for success
Course Outline
Introduction
Defining Community Serving Retail, Neighborhood Typologies, and Other Terms (e.g., retail, restaurants, retail categories, entrepreneurial support organizations, etc.)
Determining The Value of Small Businesses
Retail as infrastructure
Community Brand Generation
Community Serving Retail in Practice (Best Practices)

Restructured Leases

Partner Organizations

Creative Space Allocation

Mutli-tenant

Micro-retail
Conducting A Community-Serving Retail Market Analysis
Site and Location Analysis
Cooperation vs. Competition Analysis
Retail Entrepreneurial Ecosystem Analysis
Retail Demand Analysis
Strategizing for Small Businesses at Your Property
Defining the Mix of Local and National Brands
Placemaking for Small Business Success
Creating a Tenanting Plan
Analyzing the Economics of the Deal
Bringing Community-Serving Retail to Market
Key Partner Organizations (Entrepreneurial Support Organizations, Brokers, etc.)
Identifying a Leasing Strategy
Small Business Pipeline Generation
Small Business Education
Property/Asset Management + Events
Measuring Success
Place-Based Investing
Intrinsic Community Value
ROI Opportunities by Development Typology
Suburban Single Use
Urban Single Use
Urban Mixed Use
Topics
Development
Retail
Small Business
Placemaking
Community
Infrastructure
Course Format
This course consists of five pre-recorded videos that can be viewed at your convenience, totaling approximately 6 hours. There will be live instructor led sessions on August 8, 15, and 22 at 11am-12pm EST.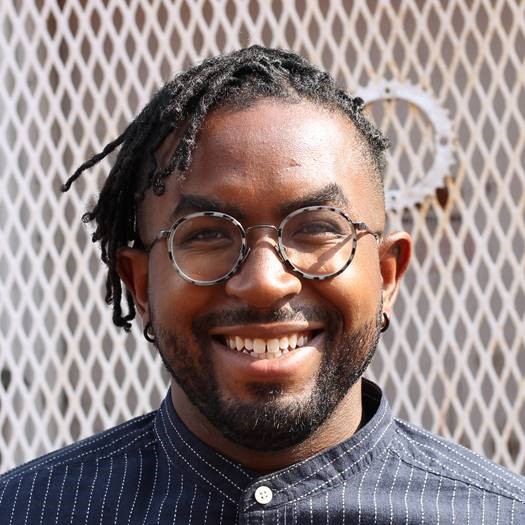 Bobby Boone
Founder & Chief Strategist
&Access
With nearly a decade of experience immersed in retail real estate, Bobby is impassioned about empowering engaged tenants, developers, and cities to create community-serving retail. He ensures the viability and sustainability of retail environments with tailored solutions that draw on his market analysis, planning, and strategic merchandising expertise.
Prior to founding &Access, Bobby led a citywide effort to attract and maintain small businesses in Detroit and tackled wide-ranging retail challenges as a senior strategist at Streetsense—from repositioning Fortune 500 brands and malls of yesteryear to crafting expansion strategies for emerging brands and commercial corridors. Bobby shares his love of retail with others as a University of Maryland and Harvard University lecturer and speaker at conferences across the nation. He received a Bachelor of Science in architecture from Florida A&M University and a Master of Community Planning from the University of Cincinnati. He holds certifications from the American Institute of Certified Planners and LEED-Neighborhood Development.
$i++ ?>
ULI Members: $395
ULI Members(Government/Nonprofit/Academic Members): $350
Non-Members: $525
Components visible upon registration.